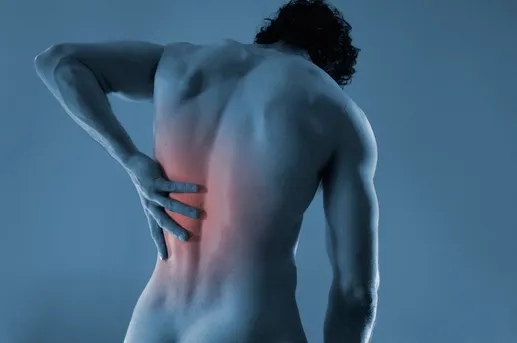 Back Pain Treatment from Our Chiropractor in London, ON
Back pain is quite a common occurrence. Why is back pain so common? For starters, your back is responsible for supporting the entirety of your body. There is virtually no activity done that doesn't involve the use of your back, whether that's your back muscles or your spine itself. Due to the use of your back, it's no wonder that you'll eventually face a bout of back pain.
At Corrective Chiropractic, we want to help get to the root cause of your back pain and treat it effectively. Whether you're suffering from upper back pain or lower back pain, our chiropractor can help you find relief! We're on a mission to help our clients in London, ON, find relief from back pain using the help of our chiropractor.
What Causes Lower and Upper Back Pain?
Your back is comprised of a wide range of muscles, vertebrae, spinal discs, and nerves. As such, there are lots of causes to both upper and lower back pain, and these can be quite different from one another. For instance, upper back pain is mostly attributed to issues with the upper back muscles. Anything from a pulled muscle, muscle strains or sprains, or twisting the wrong way can lead to upper back pain.
Lower back pain can also be caused by a defect in your spine, including scoliosis, herniated discs, and bulging discs. Another common cause of lower back pain is a condition known as sciatica, which is caused by the compression of the sciatic nerve that runs down the lower back through the legs. Any of these can be a cause of acute or chronic back pain.
How Can a Chiropractor Help?
Our chiropractor will determine the root cause of your back pain and initiate the best treatment in order to effectively get rid of your back pain. Chiropractic adjustments can help alleviate pain due to a misaligned spine while improving posture and balance. Spinal decompression can also help alleviate pain from herniated and bulging discs, as well as sciatica.
Find the Best Chiropractic Care in London, ON
At Corrective Chiropractic, we want to help our clients in London, ON, live pain-free and go back to feeling like themselves again! Call us today to schedule an appointment at our clinic and see how we can help improve your quality of life. We won't stop until we find the best treatment plan for your upper or lower back pain.